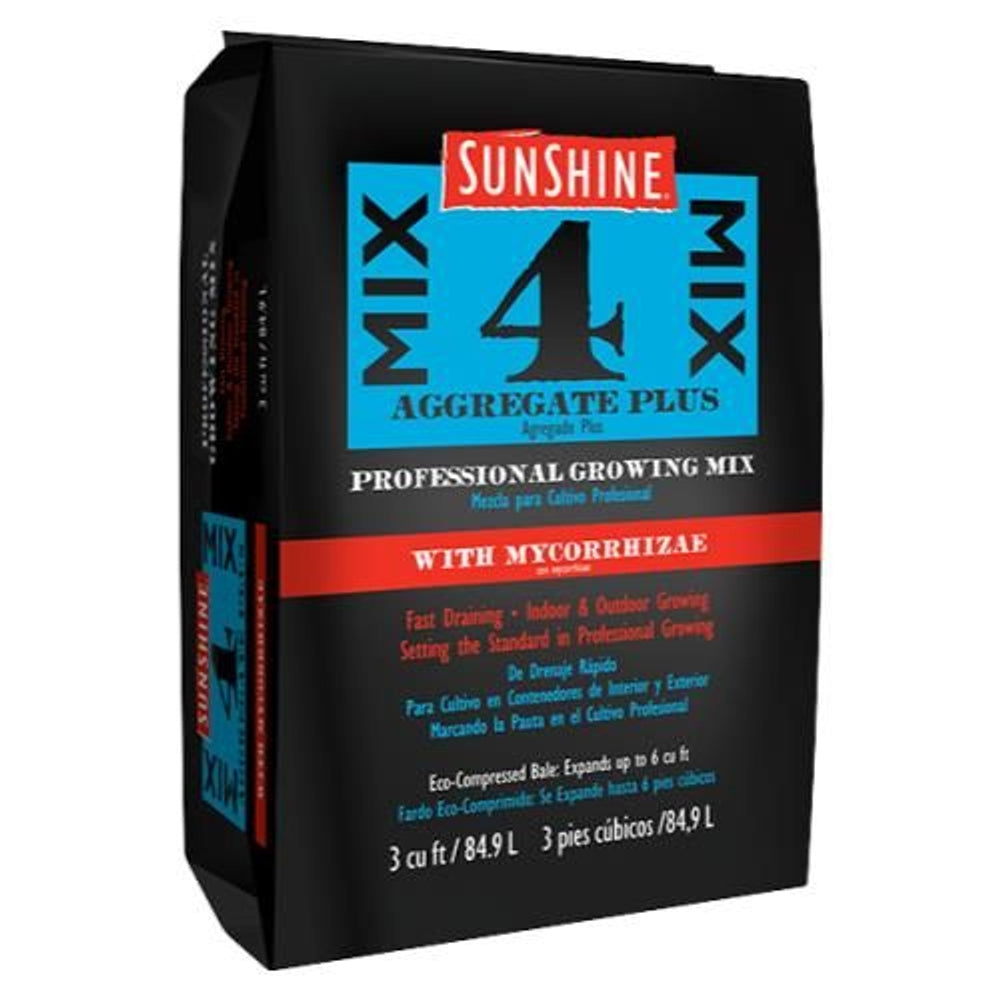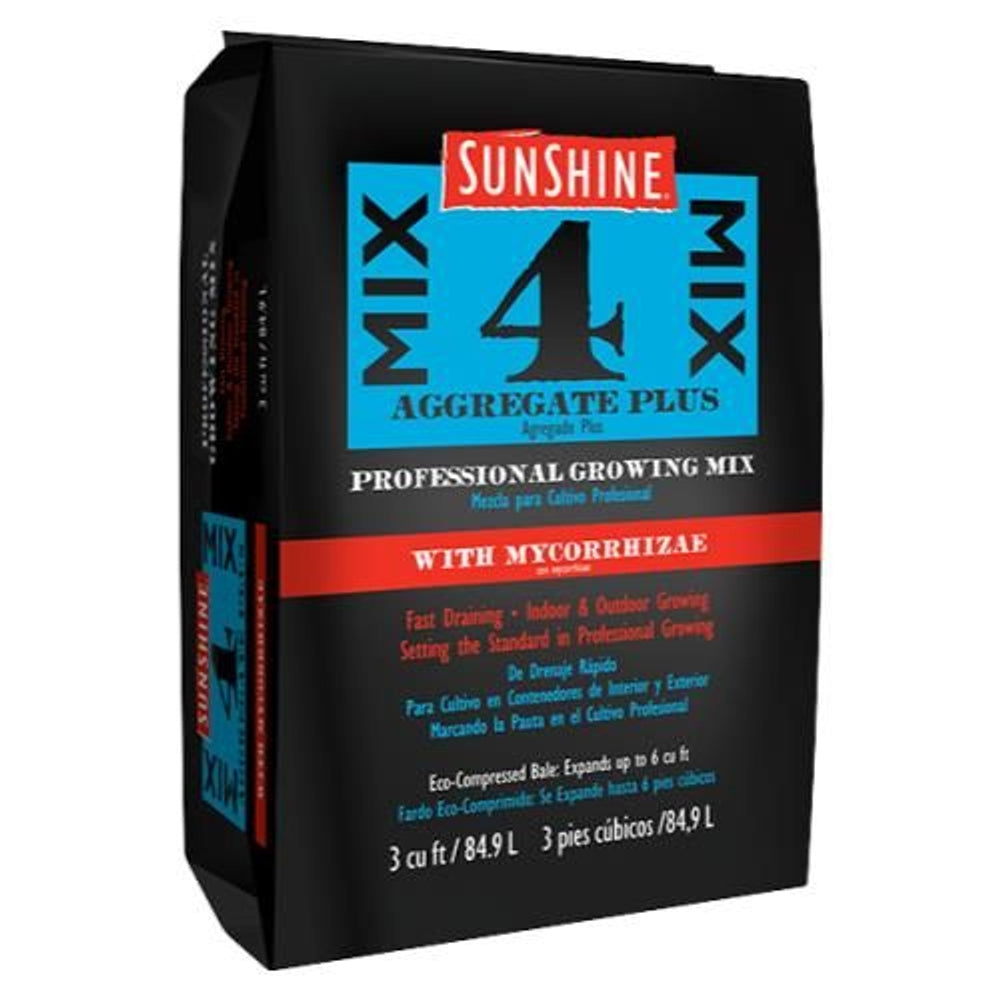 Sunshine Mix #4 W Mycorrhizae 3 cu ft
Formulated with Canadian Sphagnum Peat Moss for increased moisture retention, optimum air exchange and high cation exchange capacity (CEC) plus coarse perlite for amplified root zone aeration. Sunshine Mix #4 is the growers' choice for a professional lightweight growing medium. We include a multiple strain mycorrhizal blend with Sunshine Mix #4, so you achieve maximum results. After the first two irrigations, you will be in total control of your fertility program. The lime, gypsum and proprietary wetting agent combine to make Sunshine Mix #4 with Mycorrhizae the professional quality mix which meets the needs of serious-minded growers. It contains Dolomitic limestone to adjust media pH to 5.0-7.0 and to provide calcium and magnesium. Gypsum is added as a source of sulfur and calcium. In addition, Sunshine #4 has a highly soluble nutrient charge equivalent to about one liquid feeding with a complete fertilizer, plus trace elements at a normal rate.
Sun Gro Horticulture has long set the standard for the industry to follow in professionally formulated growing mixes. They formulate their mixes to give consistent results in every bag and bale. Mix #4 is recommended where high air capacity and fast drainage are needed with water and salt sensitive crops or where frequent leaching is required. Ingredients: Canadian Sphagnum peat moss coarse perlite starter nutrient charge (with Gypsum) dolomitic limestone and long-lasting wetting agent.