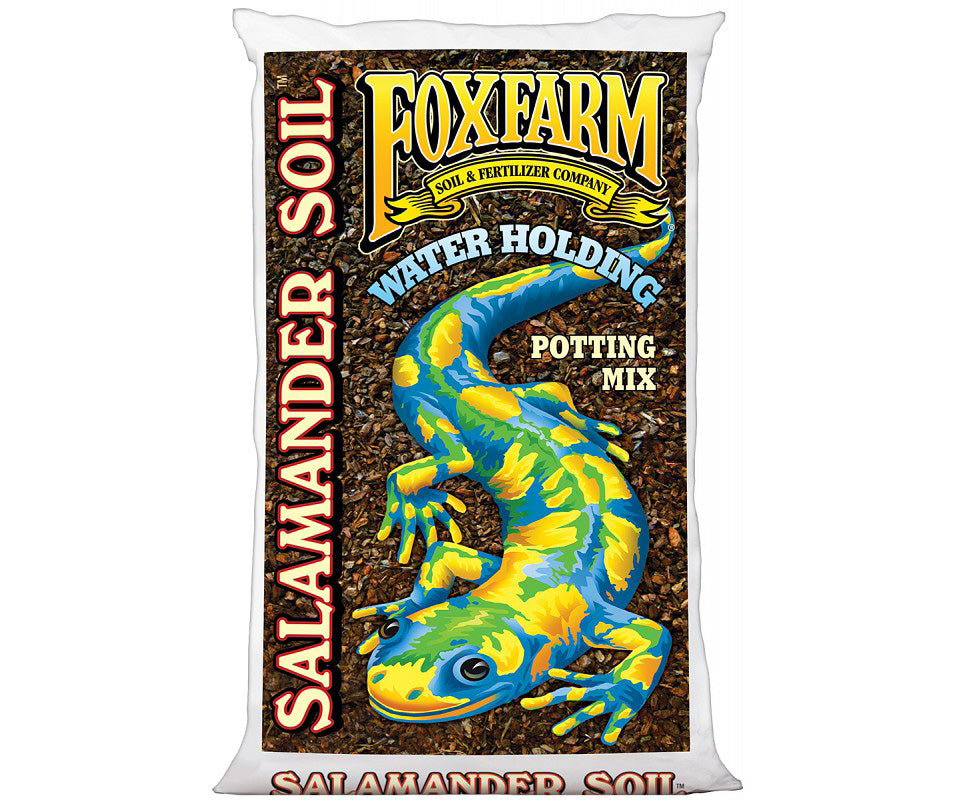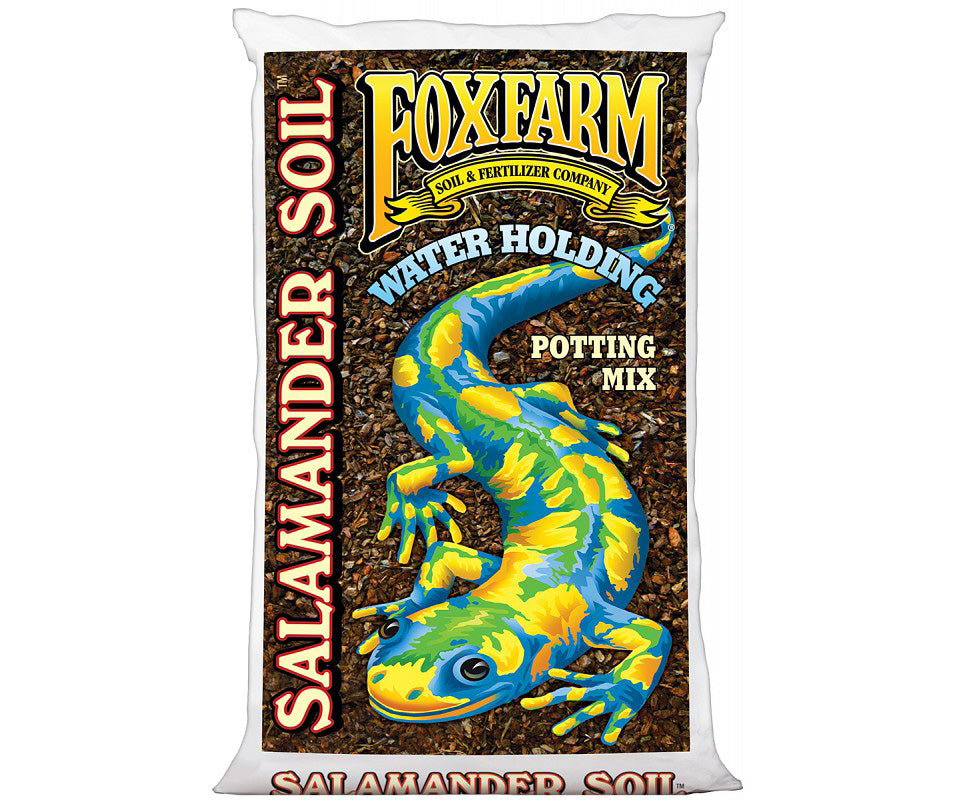 FoxFarm Salamander Soil® Potting Mix, 1.5 cu ft
FoxFarm has created this water holding Salamander Soil® Potting Mix so that your plants can moisturize in the same way as this special animal. Your precious little seedlings and plants will have access to the benefits of a potting mix full of NEWT-tritive properties.

Under the right moisture conditions beneficial microorganisms can flourish and NEWT-trient uptake may be enhanced. Plants that are grown in hot climates need that extra thirst quench so that they can stay vigorous and not get stressed from drying out. The inconvenience of frequent waterings is sometimes problematic for growers who just can't get to their plants in time. Moisture has to be accurate; too much will cause root rot and plants will suffer.
Perfect for houseplants and container gardens inside and out FoxFarm's Happy Frog Potting Soil creates an ideal root-zone environment and promotes phenomenal growth rates. This great organic mix contains composted forest humus Sphagnum peat perlite earthworm castings bat guano mycorrhizae and humic acids derived from leonardite. Oyster shells and dolomitic lime are also included to stabilize pH. Happy Frog Potting Soil is fine-screened light in texture and ready to use right from the bag.