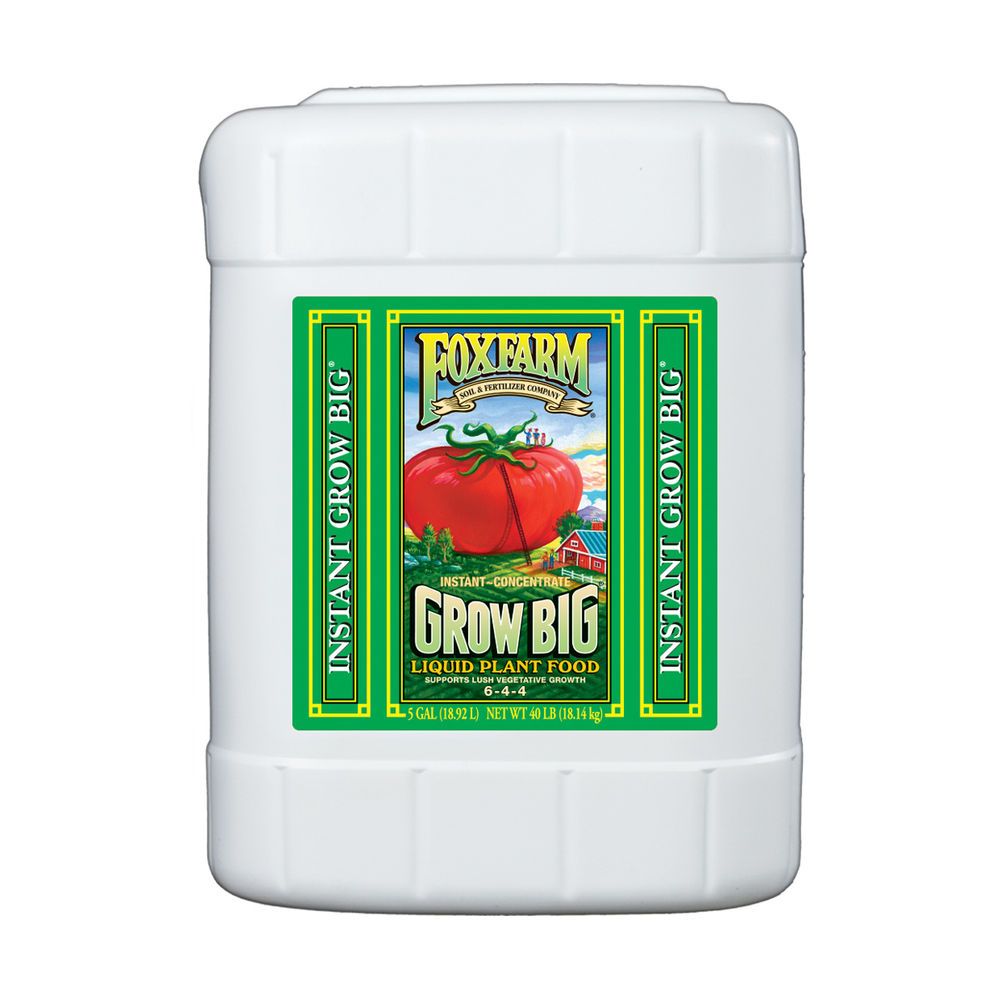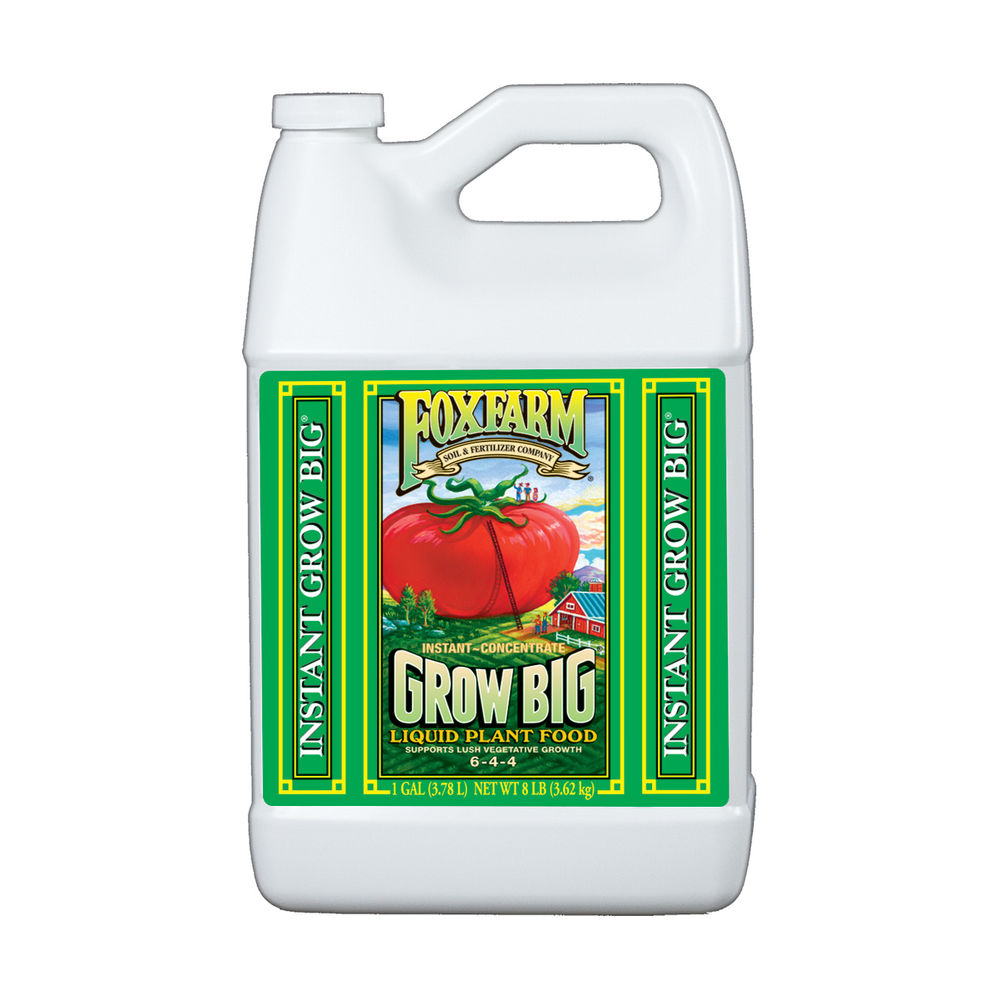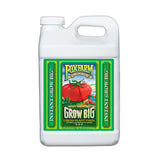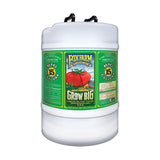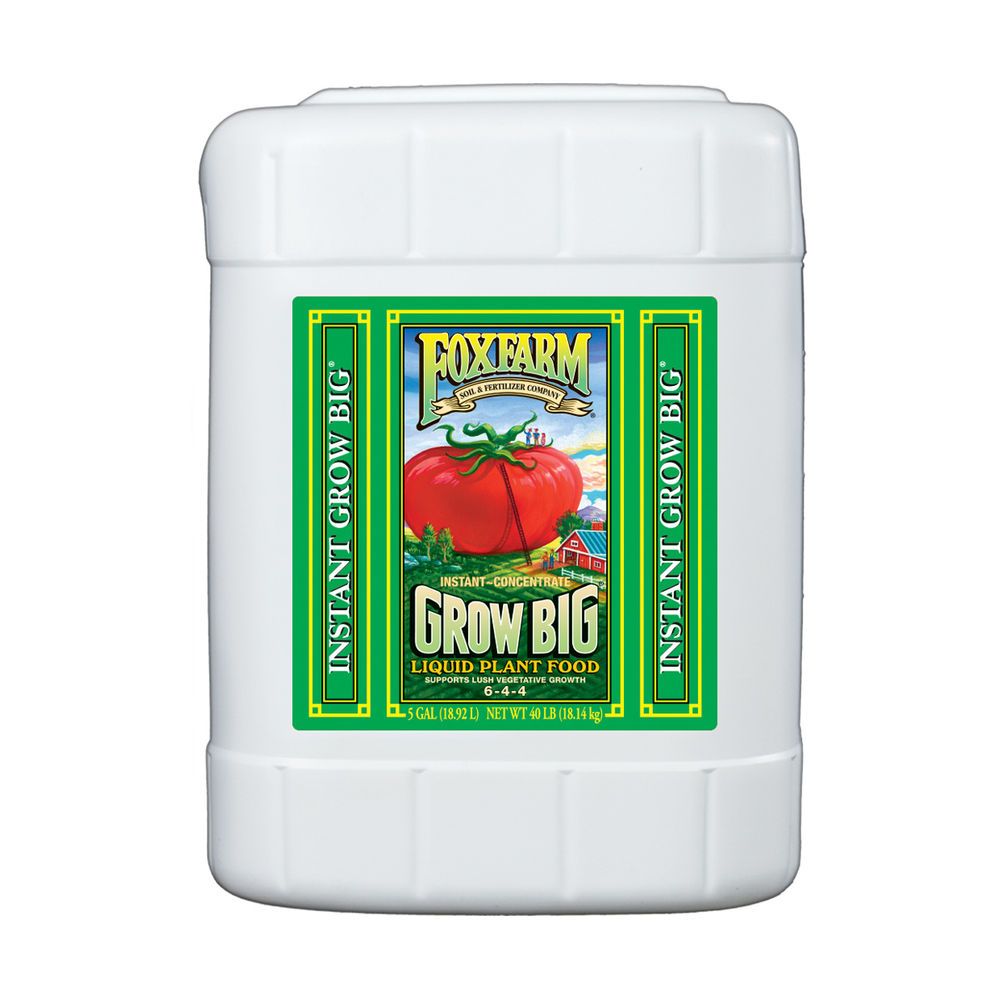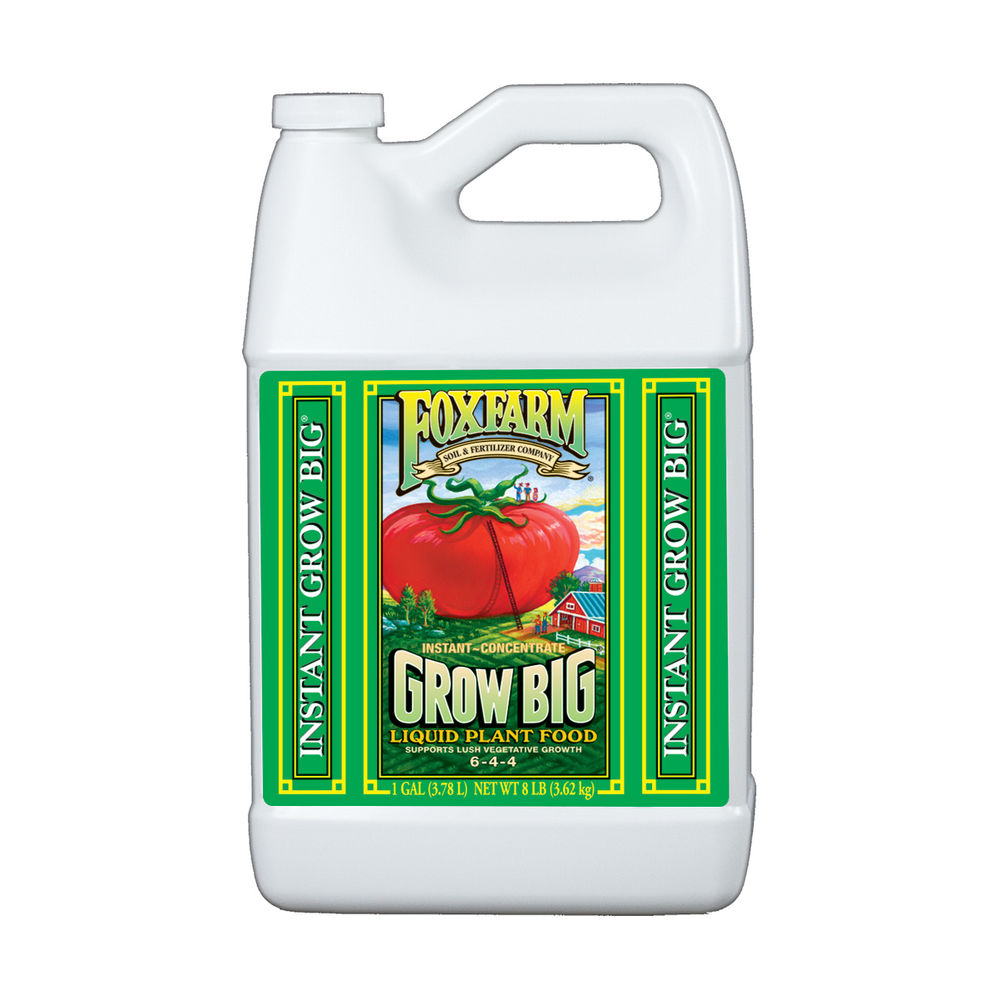 FoxFarm Grow Big Concentrate
Fox Farm's Grow Big (6-4-4) works fast to encourage lush vegetative plant growth by providing an extra boost of nitrogen and important trace minerals. Huge plants in a hurry! Spectacular green growth that leads to larger brighter flowers. A complete organic-based liquid plant food blended from blood meal earthworm castings and Norwegian kelp.
FoxFarm Grow Big 15 Gallon Get the garden growing with Grow Big®, a fast-acting, liquid concentrate fertilizer for lush, vegetative, compact growth. Fortified with earthworm castings, Norwegian kelp and a super-concentrated micronutrient package, this special brew encourages a strong compact branching structure that supports more abundant buds and blooms.