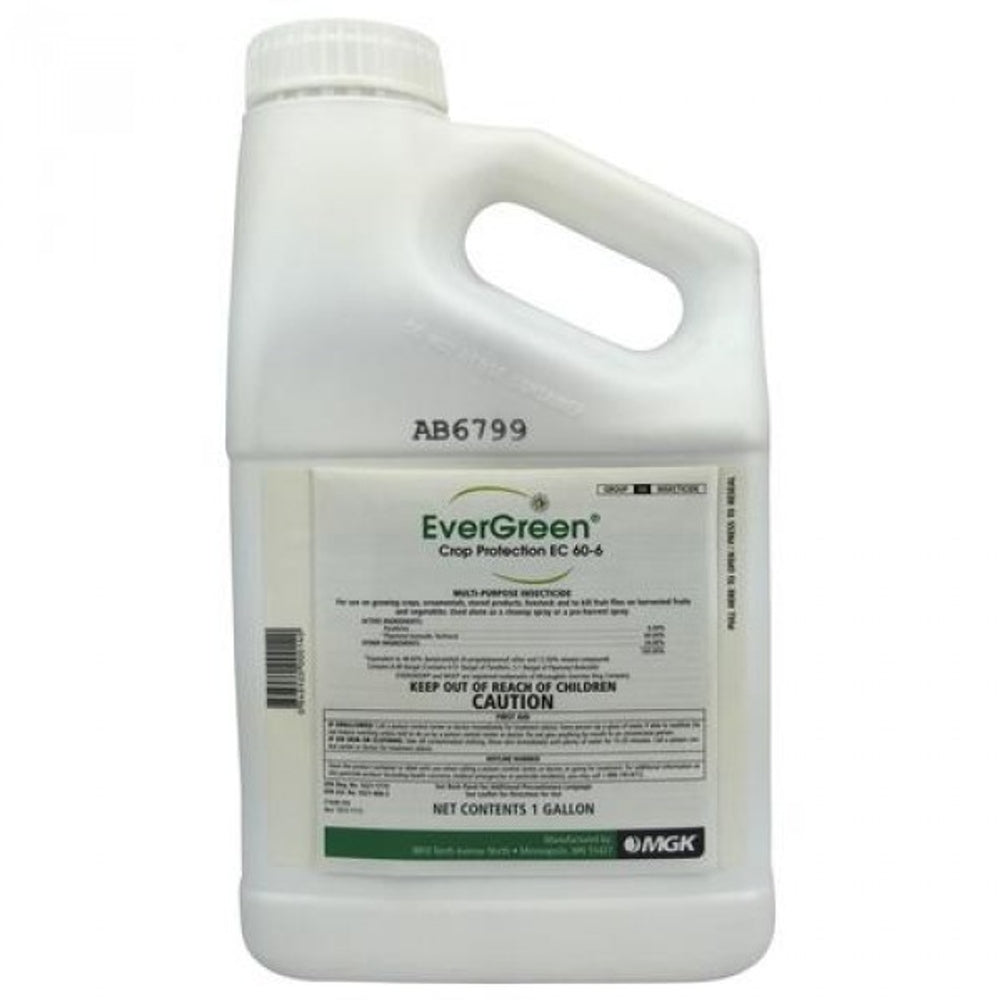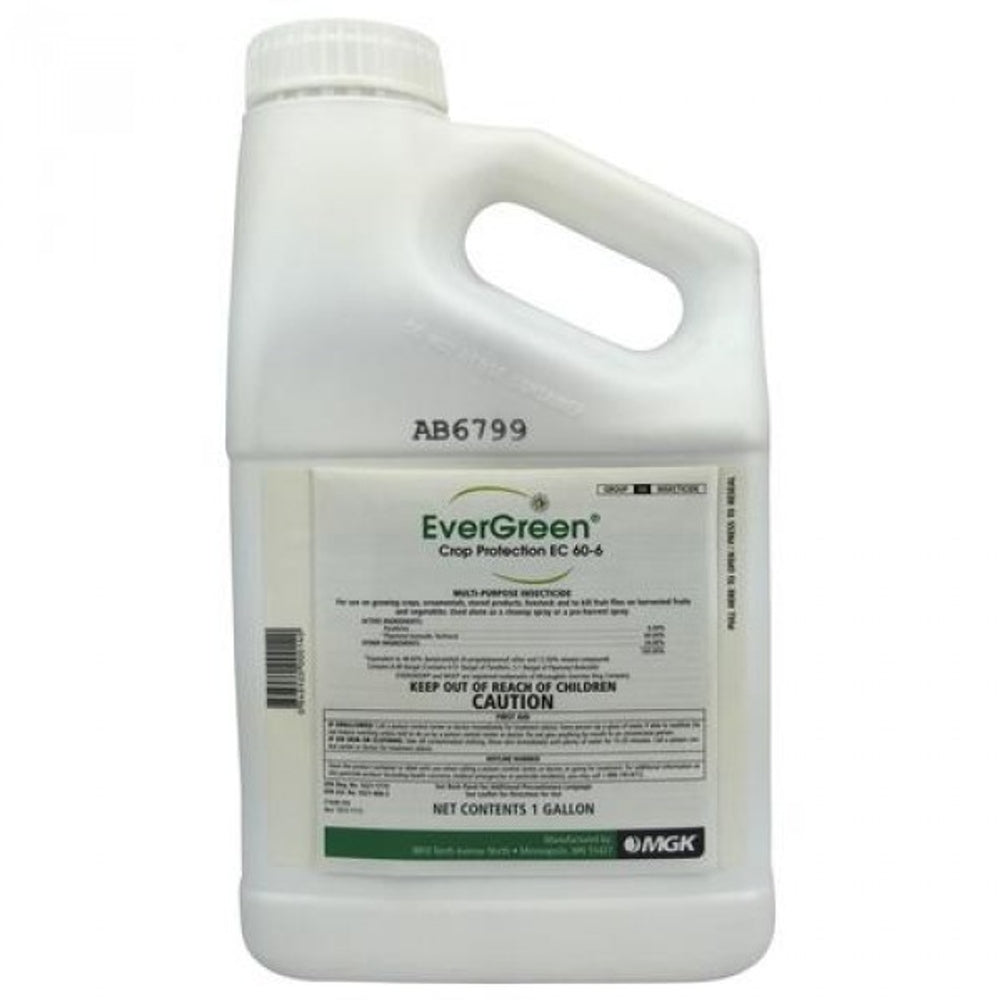 Evergreen Crop Protect 60 6 Gallon
EverGreen Crop Protection EC 60-6 Concentrate is a multi-purpose, broad-spectrum, contact insecticide that excites pests out of hiding for a faster, more complete kill. Effective against a wide range of greenhouse and garden insects including aphids, thrips, whiteflies, caterpillars, beetles and stink bugs. Reference the product label for the full list of pests killed or controlled. EverGreen Crop Protection EC 60-6 is an effective solution to challenging conditions.
EverGreen® Crop Protection EC 60-6 Gallon Synergized to Deliver More Insecticide To the Insect EverGreen® Crop Protection 60-6 uses pyrethrins synergized with piperonyl butoxide (PBO) which allow more insecticide to reach the target site in the insect's nervous system. Fast effective – EverGreen is a contact insecticide that delivers fast kill and quick results when applied alone or tank mixed. No pre-harvest interval (PHI) – Apply any time up to and including the day of harvest. (12 hour REI) Broad spectrum – May be used on over 200 growing crops to control a broad spectrum of crop-damaging insects. Tank mix component – May be tank mixed with most insecticides. It acts as an exciter or increases the spectrum of control.