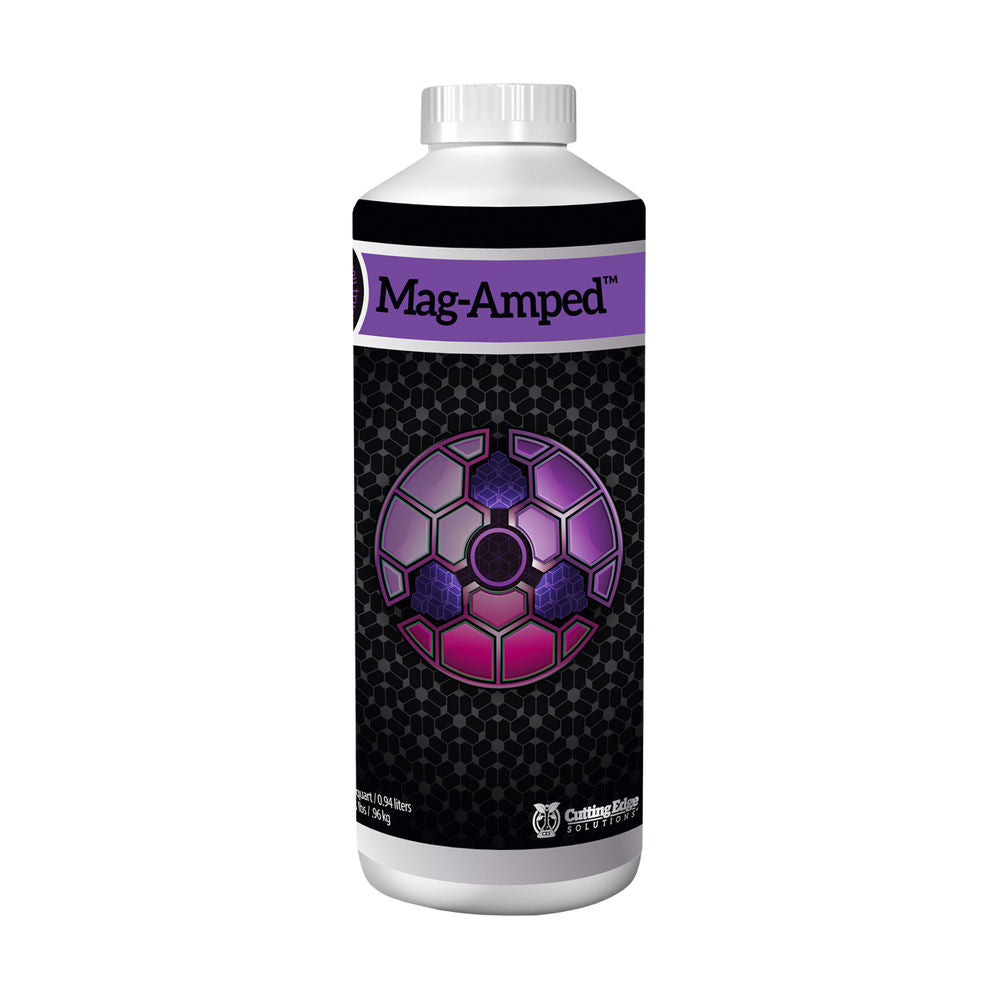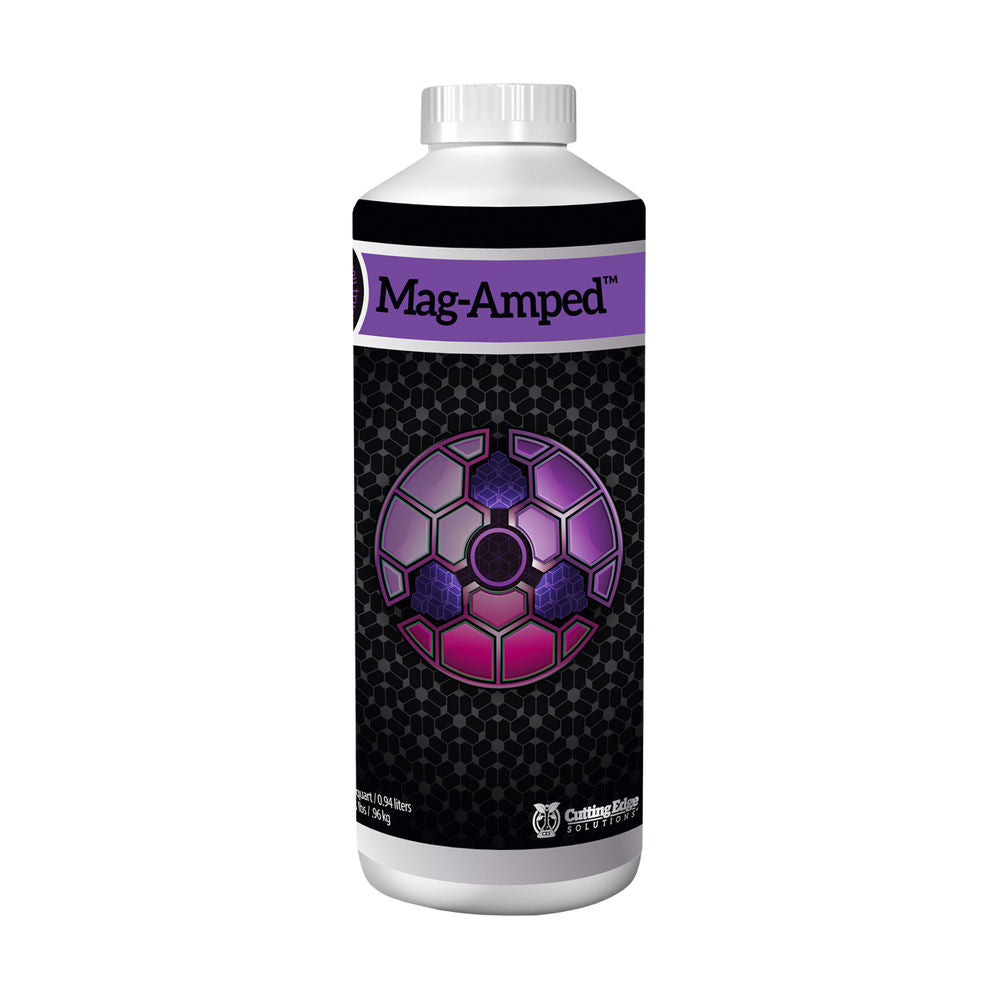 Cutting Edge Mag Amped
Mag-Amped is a pure Magnesium product, combined with an organic surfactant that helps with uptake and overall solubility. Magnesium is essential for chlorophyll production in plants, in turn chlorophyll is the component in photosynthesis, essentially starting the process through collection of light energy. Mag-Amped is a low molecular weight chelate of Magnesium and as such is very easily absorbed by plants. Mag-Amped is fantastic as a foliar spray, having the same low molecular weight and "clean" properties as our other additives. Mag-Amped can also be used in conjunction with our 2 other additives for custom foliar applications. The reason we separated our Magnesium from our Calcium additive is because plants don't always need extra Magnesium, conversely they will take up about as much Calcium that you throw at them. Mag-Amped is specially formulated for plants that demand more Magnesium, as well as for situations where the light intensity isn't optimal, for example; filtered light in greenhouses, plants in shadier areas, fog or smoke from forest fires, or cases where and indoor gardener has to shut down several lights due to a summer heat wave, or power outages.
Boost chlorophyll production with Cutting Edge Mag Amped! Composed of a pure magnesium chelate that's easily absorbed it's great for ensuring that plants with limited light exposure don't suffer the negative effects of low chlorophyll.