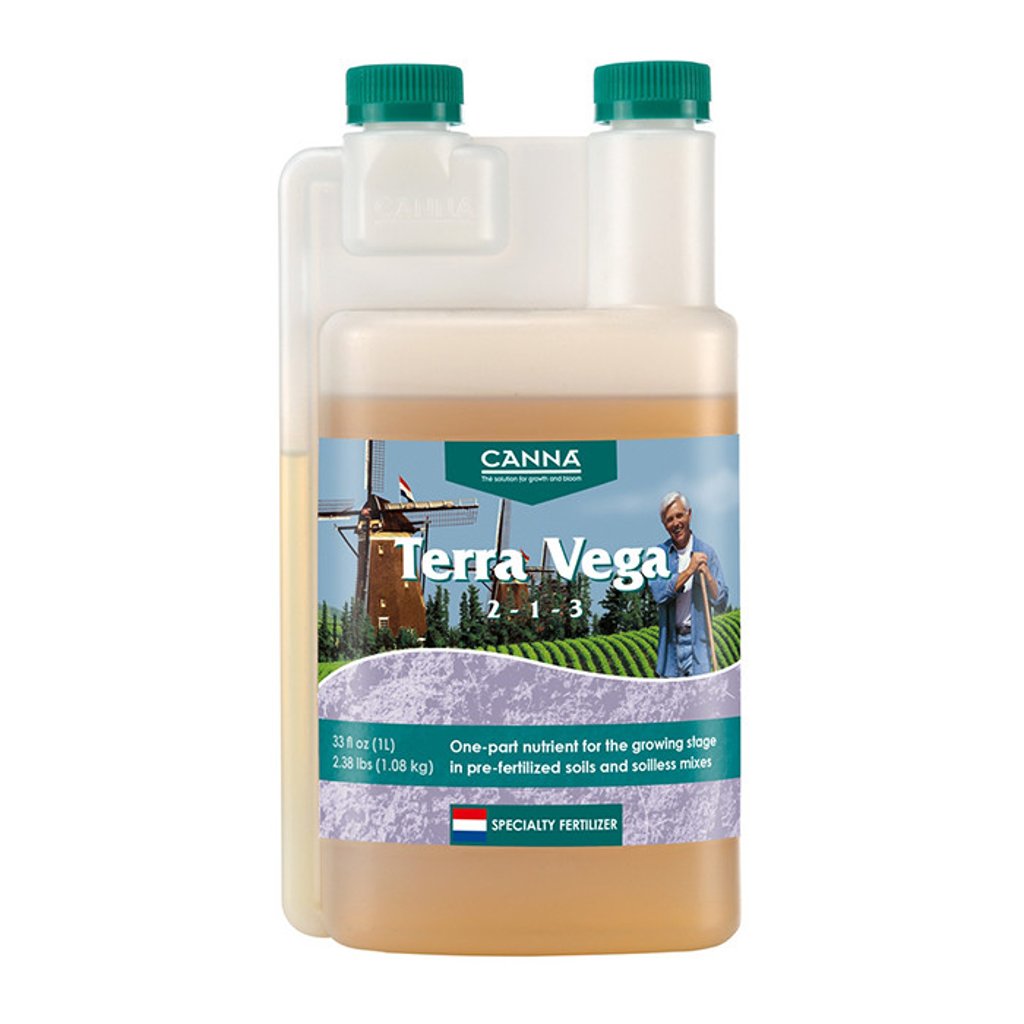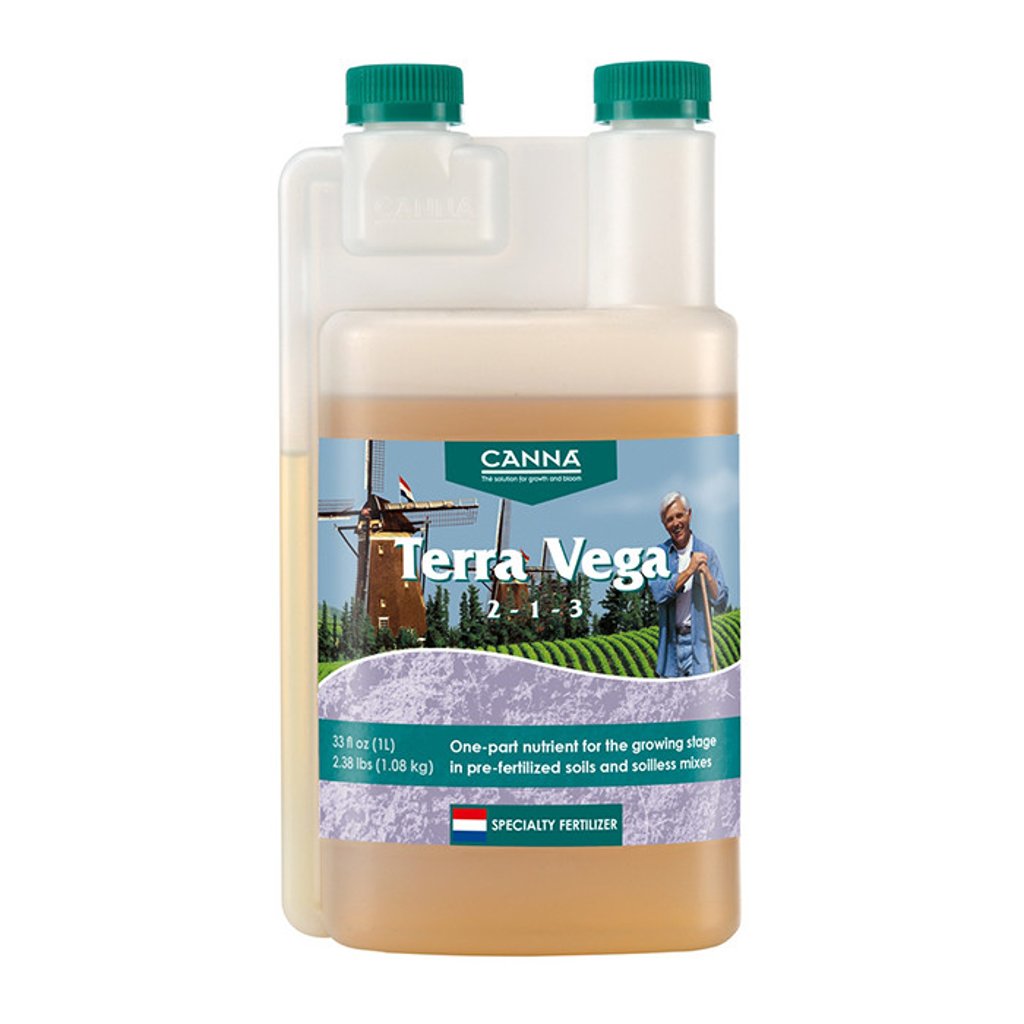 CANNA Terra Vega, 1L
CANNA Terra Vega is a complete one-part nutrient for plants during the growing stage. It is suitable for growing in containers and beds, both in and outdoors. It encourages strong plants with large vital shoots and lush root development.
The development of vigorous growth, heavy branching, and good root development is characterized by healthy, fast growth. This is the base requirement for achieving top results. Terra Vega contains all the nutritional elements that a plant needs during this phase. Terra Vega works universally and is suitable for use with all types of pre-fertilized mineral soils and peat-based potting mixes.
CANNA TERRA is specially developed for growing plants in peat-based potting mixes. Growing in potting mixes is easy and ideal for inexperienced users. However, it can be difficult to have precise control of the dosage. Luckily, CANNA TERRA nutrients have been developed to easily give good results with pre fertilized mixes, both indoors and outdoors.