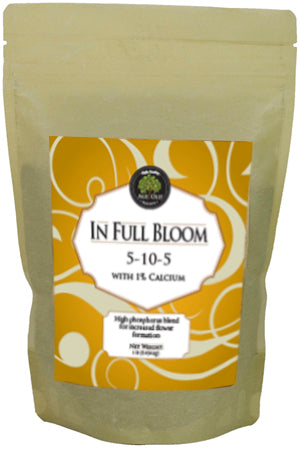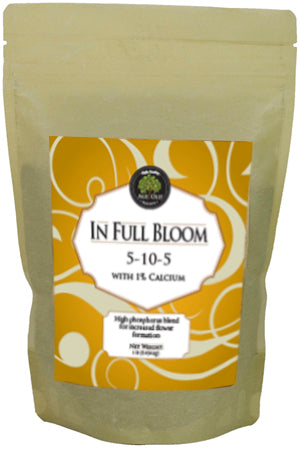 Age Old Dry In Full Bloom
In Full Bloom is a naturally based, high phosphorus blend of nutrients, including calcium, which are slowly converted by soil microbes into plant available forms. In Full Bloom is an excellent nutrient addition to potting mixes or soils and can be used as a top dressing on existing gardens and lawns.
Age Old Dry In Full-Bloom, 5 Lb DRY BLOOM (5-10-5 with 1% Calcium) Dry Bloom is a natural fast-acting high phosphorous combination. Dry Bloom will encourage early growth better fruit set increase germination rates help flower and bud formation and will overcome stress caused by natural or chemical damage. Contains volcanic rock dust meat & bone meal composted poultry manure blood meal and bone meal.