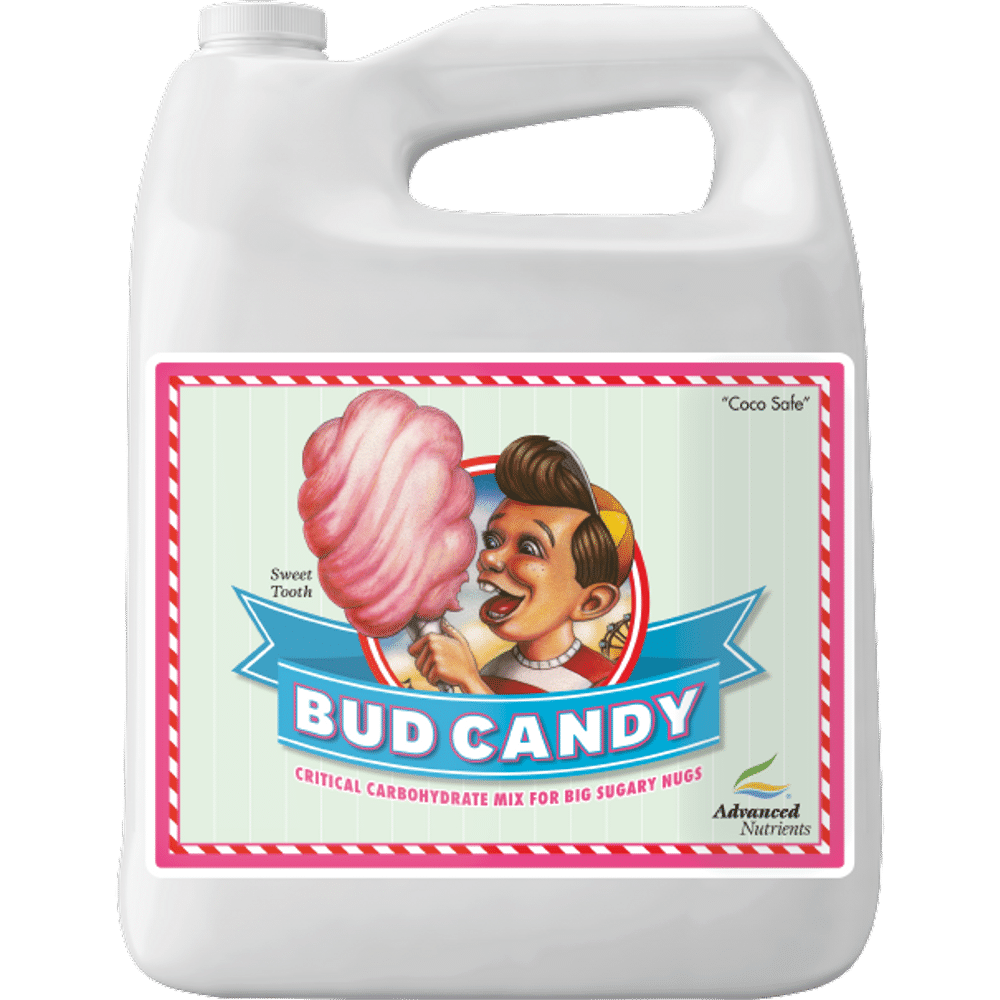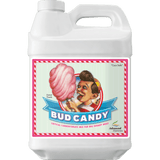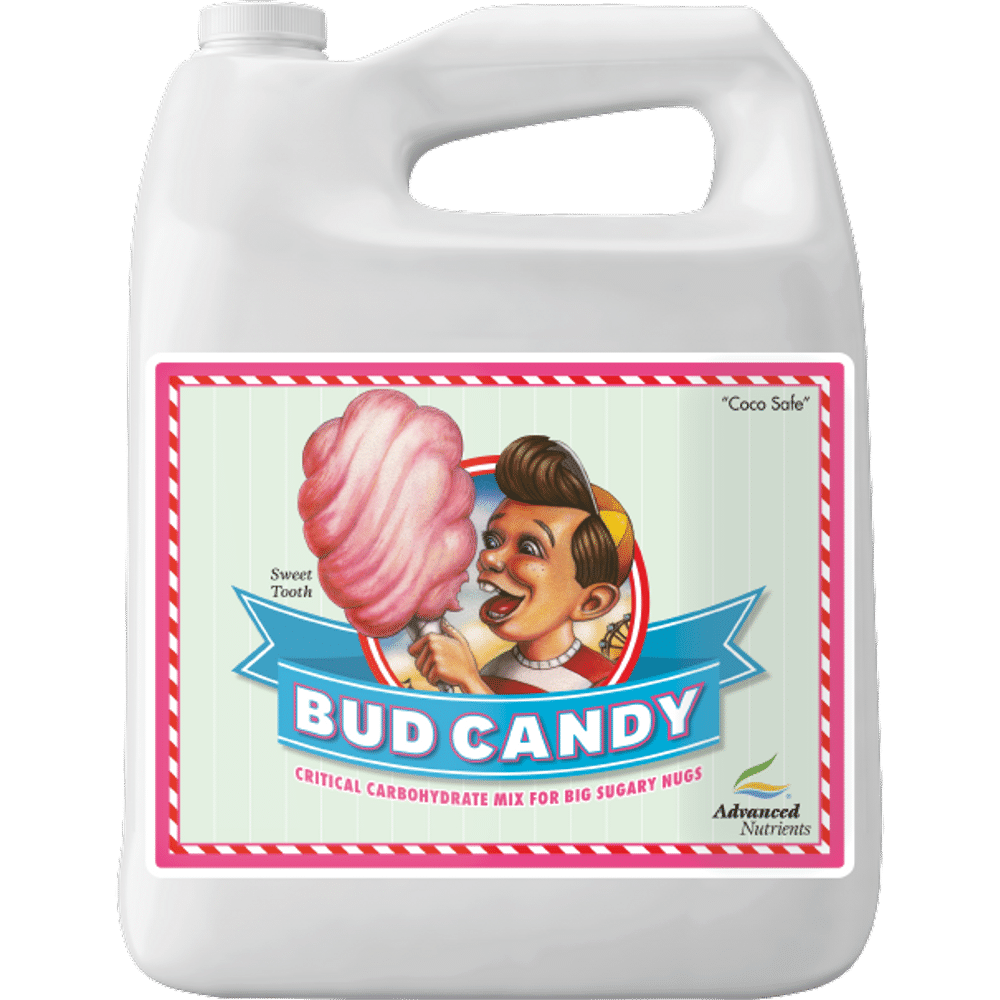 Advanced Nutrients Bud Candy
Bud Candy is a root zone formula that enhances roots and is quickly absorbed through them to create bigger, sweeter flowers. Sweeter flowers are yours when you boost your crop's taste, potency and aroma by furnishing anthocyanins, isoflavonoids, polyphenols, isoterpenes and tannins found in cranberry and grape extracts.
Imagine back into your past when you were a kid at the County Fair and you were eating cotton candy. It was pure delight that melted in your mouth and left your fingers gooey and sticky. The taste and those smells it drove you crazy! Not only that but you got a huge immediate jolt of energy from all that sweet stuff… full of get-up-and-go you ran around the County Fair with your mother barely being able to keep up and having the time of your life. Bring Bud candy home for your plants. Savor the sweet smells and tastes you've always loved.
Good to use
I've personally found a good spot for using advanced nutrients. Strictly in Auto flower mode Ive tried it with other photos and strange unknown seeds but not much happens . Auto flowers however love it. All shapes and sizes have been right on track and right on time and bursting with sno-cone buds. Bud candy plays a major role in the feed schedule. No shit this stuff is the deal for people wanting to get the best performance out of their Auto"s
Good to use
I've personally found a good spot for using advanced nutrients. Strictly in Auto flower mode Ive tried it with other photos and strange unknown seeds but not much happens . Auto flowers however love it. All shapes and sizes have been right on track and right on time and bursting with sno-cone buds. Bud candy plays a major role in the feed schedule. No shit this stuff is the deal for people wanting to get the best performance out of their Auto"s